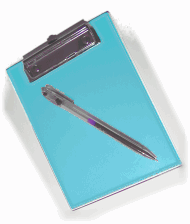 We can host your web survey for you. Unlike some other providers, our surveys will work on secure browsers, meet accessibility requirements (with suitable design templates), have no limit on total number of responses and are hosted in Europe.
Security and Accessibility
Do you want to survey everyone? Or do you want to survey only able-bodied users of full-fat browsers with low security and privacy settings?
You almost always want to survey everyone, whether they're secure or insecure, using a desktop computer or a mobile device, able-bodied or disabled. It's difficult enough getting people to complete surveys without putting a big "go away" sign in front of some of them and statistics literature is littered with bizarre spurious results from when the survey method accidentally favours some particular subset of the population.
Do you want your survey results to be influence by irrelevant factors? If not, you want better survey hosting, so ask us about ours.
No Limit on Total Number of Responses
The difficult bits of hosting a survey are how many people are filling out the survey at once, not the total number of responses. So why do some providers limit each survey to 100 responses?  Simple: to get you to buy the next package up.  We price our survey hosting by how much support and help you use, rather than by how many people answer your survey.

Europeans Hosted in Europe
Much of the world has different privacy laws to Europe, usually far weaker. Some providers offer stronger privacy terms in their contracts but any dispute, even on a point of European law, may have to be heard in a court in a far-away country. Can you afford that?
We're a European co-op. Our survey servers are in Europe. We aim to follow English law and best practice advice from the Information Commissioner's Office whenever possible.
The Right Survey Hosting for You
If you want a good survey service, hosted in Europe, at a fair price, please contact us and ask about our survey hosting.